I am sad that the holidays are over.
I know. You're souls are so full to the brim with jolliness that you might just spontaneously combust into eggnog, sugar cookies, tinsel, and Bing Crosby crooning "White Christmas" if you hear one more reference to the holidays.
But I can't help it y'all.
I think I'm kinda depressed that I can't eat all of this…
while thinking "Hey, it's the holidays. Holiday calories don't count!"
Cause now, they totally count.
Just like when my husband says "Wanna get some?"
and I say "But we've already hit our sexy times goal for the month."
and he responds "But it's the holidays. Holiday sex doesn't count."
I can now say "The holidays are over. They so count!"
Ha.
Now I feel better.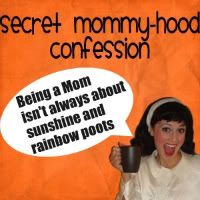 A big HUGE GIANT THANK YOU goes out to Devon from Who I Am and Nancy from A Rural Journal for helping make this blog badge code possible. They're my bloggy loves and you should check out their awesome blogs!!