Every time I look at that chesterfield, the one with the diarrhea of flowers (bing bong 1970 at the door and they want their chesterfield back), I am reminded of that one time we were caught.
Naked.
When my husband and I were dating, I frequently stayed at his parent's house. Why? Because no one was ever home there. Their tiny house nestled upon acres of land in the country. The only sounds came from the birds chirping in the forest behind them, passing breezes that whistled through the patio door, and the occasional car that zipped down the road.
It was perfect.
For getting it on.
On this particular hot summer day, we found ourselves flipping through the channels on T.V. Shawn always managed to flip on porn.
Yes, his parents had subscribed to porn.
It came with the package.
That's what she said.
Ahem…
Anysexytimes, there we were hot and bothered. Shawn had that look in his eye that said "Baby you are so smoking hot right now. I want you"…
Kidding…
He said "Let's get it on"…
Because he's romantic like that.
Anyways, there we were on that faux suede couch bumping and writhing into our sweaty bodies when we heard the door open.
Shawn catapulted me off onto the floor.
Of course he managed to cover himself with a blanket.
Because he's a hero like that.
I on the other hand tried to stuff two boobs, one leg and my muff under the couch…
We held our breaths and waited to see who had walked in.
And waited.
And waited for what felt like an eternity.
I prepared my mind for an explanation when we heard the cock block coming near.
They wrestled with a chip bag.
Then we heard the crunches.
Then we heard…
"S'up guys. Nice program you're watching. I just came over to have some chips."
His brother.
His older brother caught us.
And he stood there in the door way eating fucking chips to make the embarrassing moment even more painful.
Seconds felt like an eternity.
Shawn laughed.
I died.
"Oh, you need a moment to COMPOSE yourselves?" Bill said.
"I'll sit on the stairs and tell me when you're decent."
I never got dressed so fast in all of my life.
Talk about awkward right?
To this day Bill always throws pot shots about the couch at family functions.
Come to think of it, I don't think that Bill has ever sat on that couch since.
Now that Shawn and I are married, we can get it on in the privacy of our own home. Now we just have to worry about Chunky walking in.
In which case, I would also die a slow embarrassing death.
How many lives are we born with?
So my question to you is, have you ever been caught?
Oh and since Father's Day is coming near, how about buying your husband or your baby's Daddy something fun and sensual for Father's Day? Something that says, "I love you for being the best Father to my children. Now let's get it on."
EdenFantasys have all your needs covered for this Father's Day. Sexy lingerie.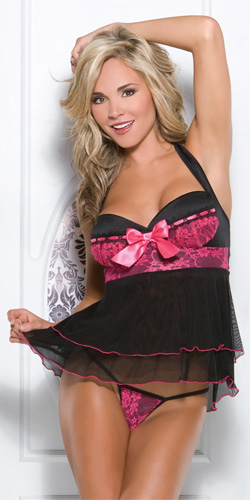 How about some fun games?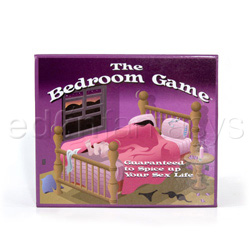 EdenFantasys have everything you need to make your husband feel EXTRA special for this Father's Day. Oh and their shopping is done online in the privacy of your own home (so no Bill's showing up with a bag of chips) and their shipping comes in discreet packaging!!!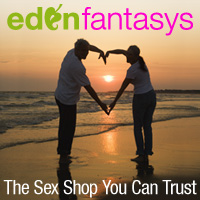 *Disclaimer: I recieved a free game eons ago but while I was sick. I was unable to do a post at that time. Anyhoodles, no further compensation has been given. All opinions are my own and I thank Maria from EdenFantasys for being so patient with me. They are an amazing company to work with.